Is Apple Cider Vinegar a Good Treatment for Varicose Veins?
Apple cider vinegar (ACV) has been used medicinally for many years. It is a fermented liquid that has potent antioxidants and is antimicrobial. Its uses are varied; oral ingestion may treat hyperglycemia in diabetes, prevents cardiovascular disease, aids with weight loss, clears out sinuses, and assists to correct acid reflux. It can also be applied topically to skin irritations, such as bug bites, poison ivy, sunburn, and warts. It is a natural treatment that still requires studies to prove its efficacy, but it certainly does not hurt to use it either orally or topically.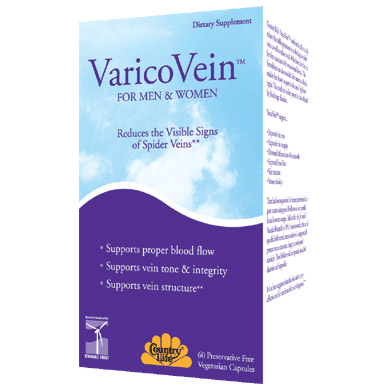 Varicose veins are an irritating condition of the veins that may be tough to treat without a surgical intervention. It is thought that using ACV to treat varicosities may promote increased circulation and relieve symptoms associated with varicosities, such as pain, heaviness, cramps, tingling, itching and swelling.
According to Earth Clinic, the use of ACV to treat varicose veins is one of the most popular home remedies available. On this site, you can see testimonies from people who use ACV to treat their varicosities – you'll find people who claim that it works and others that state that it wasn't effective for him. Regardless, you'll find other people out there who are seeking alternative treatments for varicose veins.
How Do I Use Apple Cider Vinegar to Treat my Varicose Veins?
It is simple to use ACV to treat varicose veins. Pour a small amount of ACV into the palm and massage it directly onto the affected areas. It can be applied by pouring ACV onto a gauze pad, then holding it directly onto the varicosity for a few minutes. A cream can also be made that may help treat varicosities. A half a cup of ACV, half of a carrot and a few tablespoons of aloe vera gel blended creates a cream that can be applied to the varicose veins; this cream should be applied directly and applied in an upward motion to promote circulation. It is left on for 30 minutes then removed.
Additionally, ACV can be taken orally to help decrease varicose veins. Two teaspoons of ACV are stirred into a glass of water. This is ingested and drank daily. Some reports state that you may see results within a month drinking this mixture for treatment of varicosities.
The only way to know for sure if ACV is effective for varicose veins for you personally is to take before and after photos. Have a family member or a friend take a picture of the affected area prior to beginning a treatment regimen of ACV. It may be helpful to take pictures weekly to see the progression. Most methods supposedly work within a month, so taking pictures monthly would also be helpful.
Apple cider vinegar has many reported uses. Why not try it as a natural treatment for varicose veins? There is no harm in ingesting ACV or applying it topically, so the only thing you have to lose is your varicose veins!